4 Good News Stories for the People of Pinellas County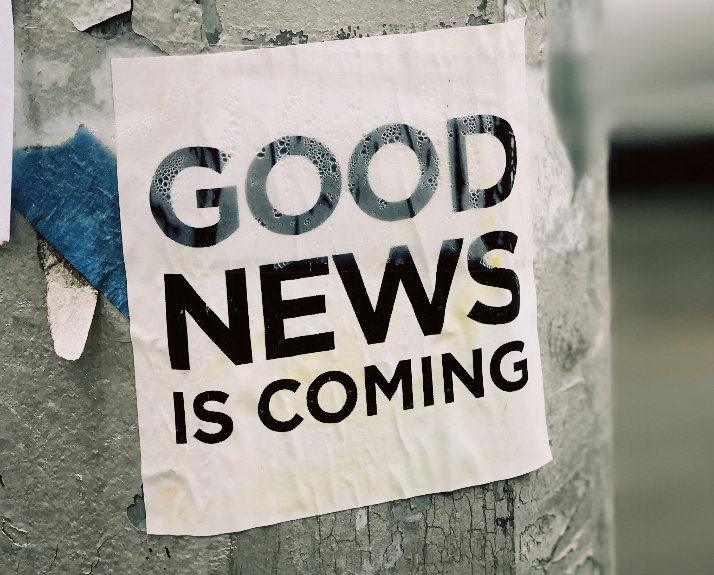 Turning on the TV or the radio these days is not for the faint-hearted. The news has been mostly pessimistic over the last year, and every day we learn how the Covid-19 pandemic is affecting the people of Pinellas County, and all of America: from finances to health, and all of the uncertainty in between.
We think it's time for some good news for a change. Today we're happy to celebrate four positive pieces of news for the people of Pinellas County.
1. CDC's Eviction Moratorium
The Centers for Disease Control and Prevention (CDC) have extended the eviction moratorium through to March 31, 2021. In a recent media statement regarding the extension, CDC Director Rochelle P. Walensky MD, MPH stated:
"As a protective public health measure, I will extend the current order temporarily halting residential evictions until at least March 31, 2021. The COVID-19 pandemic has presented a historic threat to our nation's health. It has also triggered a housing affordability crisis that disproportionately affects some communities.
Despite extensive mitigation efforts, COVID-19 continues to spread in America at a concerning pace. We must act to get cases down and keep people in their homes and out of congregate settings — like shelters — where COVID-19 can take an even stronger foothold."
Of course, the moratorium doesn't erase the obligation to pay rent, and despite the moratorium, as of January 30, 2021, there have been 2108 eviction filings in Pinellas County for non-payment of rent. However, we welcome the extension as a positive move from the CDC.
2. PEDP helping Pinellas County residents
We're proud to update you with the fact that since PEDP's inception in October 2020, we have helped 225 Pinellas County residents who were impacted by Covid-19 and were unable to pay their rent, to remain stably housed. We're committed to helping as many Pinellas County residents as we can in 2021.
3. Partnership with Homeless Leadership Alliance
Through a partnership with the Homeless Leadership Alliance, we have helped 12 households whose landlords were not willing to allow them to stay in the rental home to find another place to live so that they didn't become homeless.
4. Family Service Initiative (FSI)
We are delighted to welcome the Family Service Initiative (FSI) Family Service Pool as a new referral partner to PEDP. Thanks to this partnership, we help tenant households who qualify to connect with another community resource that may be able to pay for other basic but essential needs such as food, kid's bedding, transportation, and utility assistance. FSI is able to provide these services by virtue of its collective partnership of agencies comprising of 211 Tampa Bay Cares, Gulf Coast Jewish Family and Community Services, Personal Enrichment through Mental Health Services (PEMHS), and the Juvenile Welfare Board, among others.
Happy to help
If you find yourself in a vulnerable housing position, please reach out to us to see how we can help and advise you. The team at PEDP can help you to get started on your journey to a resolution. We are proud to assist qualified tenants and landlords who have been financially affected by the COVID-19 pandemic by providing mediation, access to rental assistance, and guidance on navigating housing alternatives.
Call us today at (727) 582-7475 to learn more about our services and how we may help you and your family through this difficult time.